We took our first trip to Yosemite last week.  We stayed at the Ahwahnee hotel and it was fantastic.  The photos were so good that I had to share a few of them.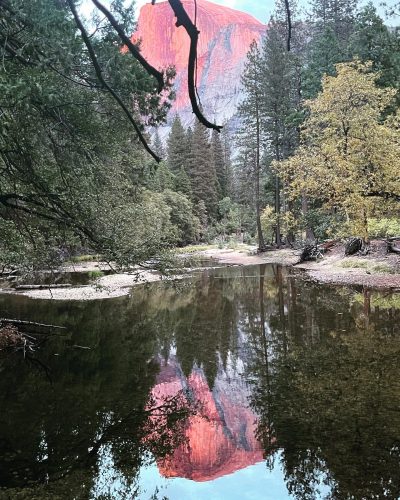 I took this at sunset just outside our hotel. Half Dome glowed pink and orange and the reflection is from the Merced river.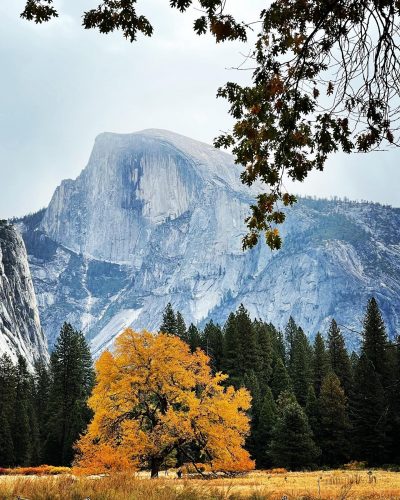 Half Dome with the leaves changing.  This was taken at the bus stop for Yellowstone Falls.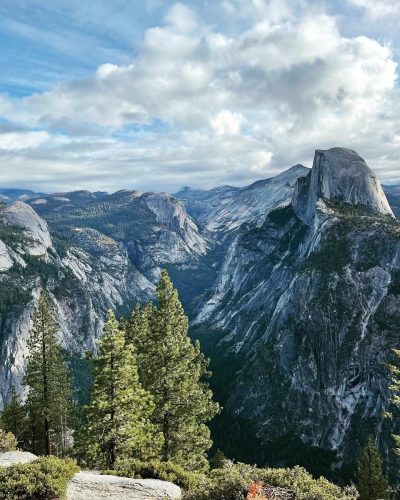 Half Dome taken at Glacier Point.