Gil wins Best Fiction Award from the Colorado Author's League
It's official. This Friday, the Colorado Author's League announced the winners of the 2017 best book awards.  Gil was announced as the winner for best fiction.  Here is a copy of the award that is going to be included on the book cover.
Here is a link to the announcement.
This is what the judges had to say about the book:
"Mainstream Fiction: Gil, by Darin Gibby: Gil has everything a reader looks for in a novel. A flawed by likeable character with an impossible dream, top-notch writing, a story that keeps you turning pages, an ending that brings you to the edge of your seat, and a haunting theme that will make you rethink your life. Loved this book."

I was also awarded a nice plaque and a $100.
Gil was selected as a finalist for the Colorado Author's League 2017 Awards
Gil was selected as one of the three finalists for the Mainstream Fiction category.  Tattered Cover will be sponsoring a book signing to commemorate the event.
2016 Best Book Awards
The 2016 Best Book Awards selected Gil as an Award-Winning Finalist in the "Fiction: Religious" category.  Here is a link to the press release.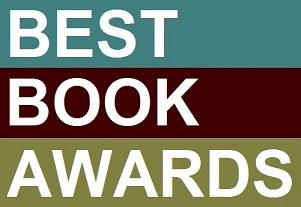 Reviews
I was sent a copy of Gil as part of a blog tour in exchange for my honest review.
Like others have stated, this is a must read for any baseball fan. But, this book is about so much more than baseball. This is about love and family, living your dreams, and saying goodbye. This tore at my heartstrings and I could not put it down.
The moments with Gil and his children killed me. I literally had tears running down my face, and I had to take a moment to compose myself. This may be due to losing my own father about the same age as her oldest child.
I really enjoyed the writing style. It was a very fast and easy read. I honestly did not think I would get past the first chapter, but I finished it in two nights.
Overall, I really enjoyed this!
Midwest Book Review picked Gil and did a great review.  Here it is in its entirety.
Gil
Darin Gibby
Koehler Books
210 – 60th Street, Virginia Beach, VA 23451
www.koehlerbooks.com
9781633934122, $26.95, HC, 274pp, www.amazon.com
Synopsis: Twenty years before, high school coach Gil Gilbert gave up his dream to play professional baseball so he could marry his pregnant girlfriend, Keri. When he miraculously discovers that he can pitch with deadly accuracy and speed, he must choose between his successful career and comfortable family life or his chance to play with the Colorado Rockies during a player's strike. Gil stuns the pitching staff with 100 mph fastballs and is offered a contract.
After joining the Rockies, the world soon learns that Gil is a supernatural phenomenon and the Rockies keep winning. But Gil soon faces stiff opposition, including a frivolous lawsuit, a father who feels his son's calling to pitch is to save souls, and threats from the striking players. As the season progresses, Gil discovers that his unexpected gift is the result of a rare disease, and continuing to pitch may hasten his own death. While Keri supports his decision to keep playing, she is fearful about her husband's bizarre health condition.
Some gifts come with a price. Gil must decide what price he is willing to pay to live his dream.
Critique: Showcasing author Darin Gibby as a novelist with a genuine flair for originality and deftly crafted skills at creating truly a truly memorable story that will linger in the mind and memory long after the book itself has been finished and set back upon the shelf, "Gil" is very highly recommended, especially for community library General Fiction collections. For personal reading lists it should be noted that "Gil" is also available in a paperback edition (9781633933637, $17.95) and in an inexpensive Kindle format ($0.99).
Format: Kindle Edition Verified Purchase
Gil by Darin Gibby is such a powerful read. I grew up around baseball thanks to my grandfather who was an umpire at all levels. Baseball gets in your blood and becomes a passion. My family was very involved in watching and participating in the sport, just like Gil's family.
Where to start with this book. You have a man, Gil, who has a good life as a coach and teacher. He has a wonderful wife, Keri, and two great kids. He is also facing some court trouble involving a local cheerleader. The stress and frustration of the lawsuit against him sends him out throwing baseballs. His best friend and assistant coach, Peck, watches him throw one day and is amazed by his speed and strength.
As fate would have it, professional baseball players are on strike and baseball season is closing in. The powers that be decide to search for some replacement players until the strike is over. Once Peck discovers this opportunity he tricks his best friend into going to tryouts.Gil thinks his friend is crazy. How can a man in his mid 40s, who walked away from his chance at a pro career 20 years prior, make it onto a professional team? The answer, he goes out onto the field and throws pitches that are clocked at over 100 mph.
Once the Colorado Rockies see what Gil can do they want to bring him onto the team. He undergoes multiple tests before he decides to join the team, finally given the chance to live his dream. What could possibly go wrong? Unfortunately for Gil he has to face multiple challenges. He still has to face the lawsuit, he has to face other replacement players that don't like him, then there are rumors that he is using drugs to pitch as fast and accurately as he is. He also faces issues with his family and the many questions about his health.
Gil is a story about finally having the opportunity to live your dream despite incredibly odds. It's a story about family, friendship, love, and trust. It's a story about not giving up even when certain factors tell you it is time to walk away. This book had me feeling so many emotions and yes, I even wept. I laughed, I smiled, and I cheered for Gil. I found myself so wrapped up in this book that I could not put it down until I read until the very end. This is a book that left a permanent mark on my heart and for that I must thank Darin Gibby and encourage others to read this book.
Larry Brooks – Former Professional Baseball Player
"Baseball novels are a staple of literature. Something about the game captures our imagination, maybe because we view the players as better versions of ourselves, chasing a dream we once harbored. Editors green light these stories, then turn them down because they are always the same, which is paradoxical because it is that sameness that we crave. Like the game itself, we lose ourselves in the rhythms and bounces of it. Every pitch is an opportunity, every swing a herculean effort, every throw from the outfield the pursuit of a low probability shot at changing everything.
In Darin Gibby's new novel "Gil," this sense of the dream is given breath through vivid detail and the vicarious immediacy of strapping on the cleats and staring down a batter. Love, dreams, bitter disappointment, heroic effort, it's all here and it will break your heart as it takes you back to a time when you believed anything is possible. You don't have to love baseball to love "Gil," but if you do, you'll be back on the field. Being in the game is everything, and "Gil" takes us there with a full count and a shot at glory."
This book was awesome and I highly recommend it
, December 17, 2016
 

This review is from:

Gil (Kindle Edition)
This book was awesome and I highly recommend it. You don't have to be a big baseball fan to enjoy it, but if you like baseball it makes it all the more interesting. Once I got into the story I could not put it down until it was finished.