On my way to the Bali airport, I noticed a rather odd entrance to one of the temples.  It looked like two giant bookends that were spaced-part by a few meters.  A staircase led to the space between them.  Here is an example of how it looked.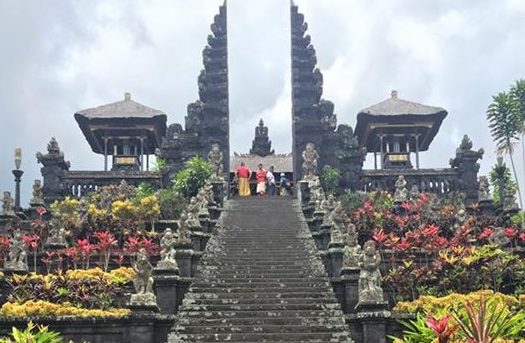 It was such a different type of architecture that I knew it had to have some kind of meaning.  The first thing that came to my mind was that this was similar to the two Buddha statues which represent the two great opposites: fear and desire.  That was how I got the idea to write my latest book, Gil, using baseball to teach about transcendence.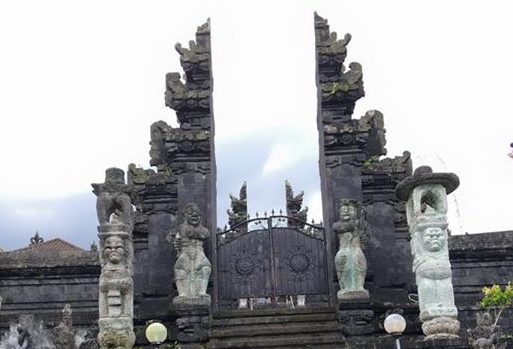 I asked my taxi driver why the temples have this kind of grand entrance?  He didn't hesitate in his response. "Everything needs to be balanced," he said. "So you need two sides that balance each other."
"Give me an example," I replied.
"Good Karma and bad Karma," he said.
That's when I realized that he was speaking about the same thing I was thinking, just with a different perspective. He was speaking about balancing opposites.
I thought about his statement for a minute, then asked him whether there had to be as much bad Karma in the world as good Karma.  He said absolutely. Every opposite needed to be balanced.  That was the only way for life to be in harmony.  I would have liked to ask him more, but we'd already arrived at the terminal.
What I should have asked him is why the stairs go between them. But I think I already knew the answer. That's the story of Gil.
When I got home from Bali, I did a little more investigation to see where this Balinese tradition began.  It looks like is came from the story of the Goddess Uma.  She was the wife of the god Shiva.  According to this myth, Uma was cursed and fell to earth where she took on the form of an ugly being called a rangda.  Uma lived in a cemetery with her followers where they ruled the earthly realm with fear and darkness.  Looking down, Shiva observed that there was no balance. To correct this, he came to earth and the form of a barong. Shiva and Uma, barong and rangda, danced and made love to restore balance.  As part of their lovemaking, Shiva's sperm spilled on the earth and caused a Pule tree to grow. That's the same tree which is used to carve the barong masks.  This tradition is carried down in modern temple festivals where dancers perform the story and convey the message about the tension between opposites (e.g., light and dark, good and evil).
The message I took from this is that opposites must always be used in combination to create life, which is represented by the tree.  Christianity has almost an identical tradition found in the story of the garden and the tree of life. And it is the same story I tell in Gil. It's the story of how to use opposites to create life, even in the face of death.